Hello
I came across a call out for dog jackets for the local lost dogs home.  You can find the pattern here and information here. So I started one last night at swimming lessons.  I needed a new project that I can carry with me.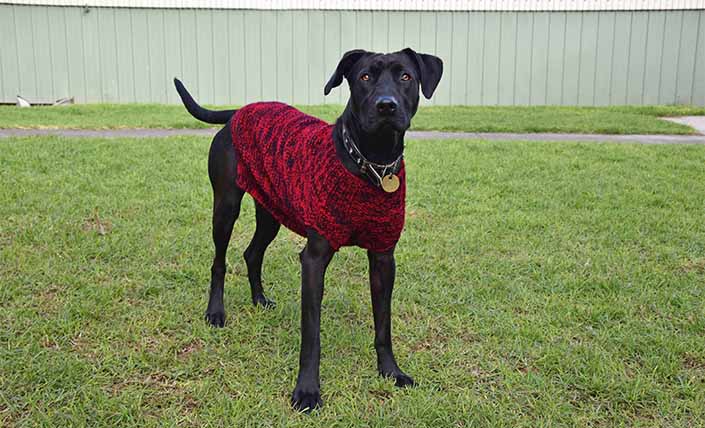 Ms A's jumper is almost finished.  I have used the side step hem pattern that I used for my BWM milky fibre jumper in this post here.  This time I have used Bendigo Woollen Mills Bold Bamboo in rouge.
All that is left to do is sew up the seams and knit the neck band.  Should be able to finish this before it gets warm again 🙂
And a finished shirt quilt from hubby's old work shirts.  I have more shirts to work through.
The family have put in a few requests for cards so I need to find some mojo and inspiration to get started.  Hubby has requested a funny male card for his boss.  At the moment I'm thinking of using a digital image – with all the images I have in my stash none of them seem the right one!  Does that happen to anyone else?
Until next time
Cheers
Vicki